lunatrigger
((My Chinese is terrible and this is a translation in the Loosest Sense Of The Word. In case anyone stumbles upon it, feel free to point out any mistakes - I'm entirely sure that there's a tonne of them))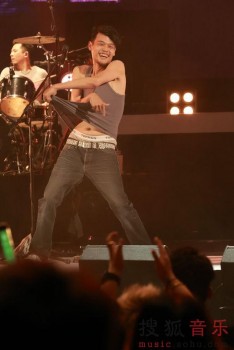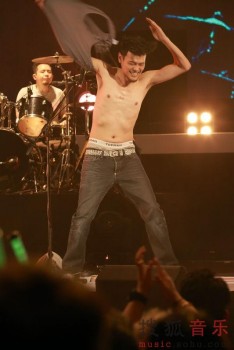 4月21日, Taiwan's indie music group Sodagreen successfully concluded their "当我们一起走过" concert tour with two shows at HK's Hung Hom Coliseum. Tickets sold out quickly for their first time coming to perform in HK and, in return, fans showed their incomparable warmth and passion.
During the concert, they asked their good friend Denise Ho to come on stage to collaborate for a song together. In the midst of the concert, member Ah Fu livened things up by stripping off, the surrounding atmosphere heated right up to boiling point. On being asked about their first time coming to HK, he straight away stipped off. What sort of surprise will they have in store next time? Qing Feng laughed saying that next time they'll wear their clothes. Still joking about that, they said not to be thirsting to see their bodies again - they want to put the music as the important point. Speaking of music, they also prepared a Contonese song for the HK fans, although Qing Feng straightforwardly said that Contonese was really very difficult, the pressure's totally high, [[也一尽幽默个性说这次是收山之作]
too confused by this part
].
Furthermore, mentioning the Sichuan Ya'an earthquake tragedy, Qing Feng expressed how he feels connected to the victims as Taiwan has previously experienced earthquakes, but to keep quietly doing a good deed, he believes sincere actions speak much louder than words. [[也语带嘲讽的表示不要觉得拿出来说才是真正做好事的人]
arg, getting to mixed up by this one as well
], calls on everyone to come together to help those in need.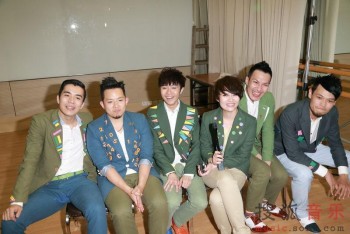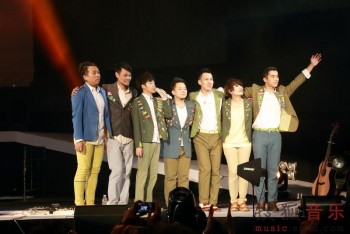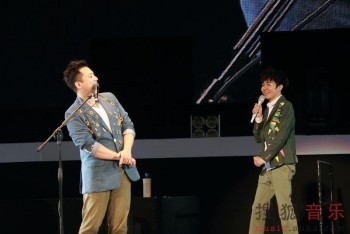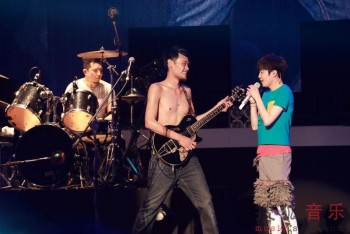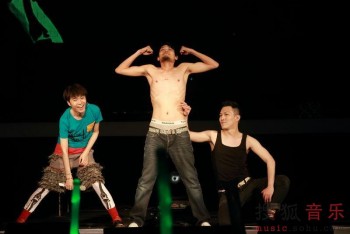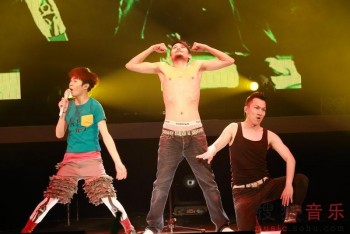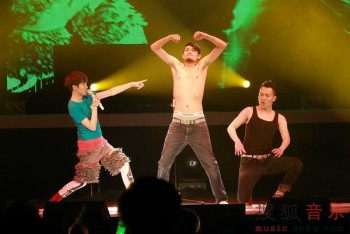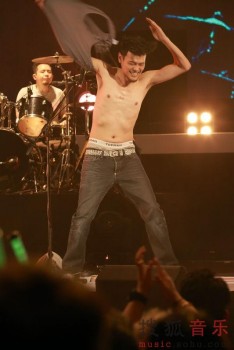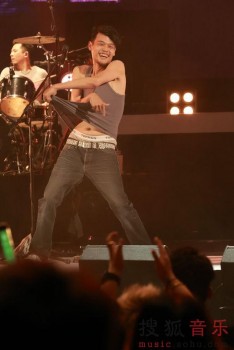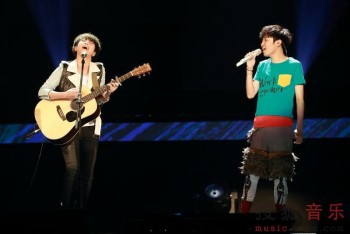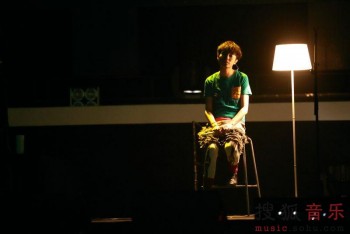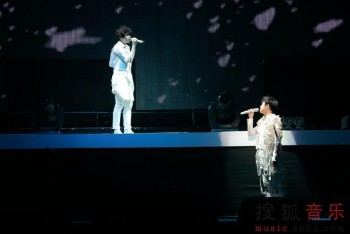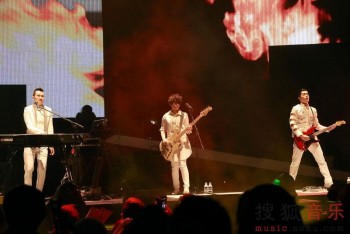 Source